Apple makes it possible for you to modify your subscription period. Follow these steps and we'll show you how.
On your iPhone, iPad, or iPod touch
Go to Settings > [your name] > iTunes & App Store.
Tap your Apple ID at the top of the screen, then tap View Apple ID. You might need to sign in with your Apple ID.
3. Scroll to Subscriptions, then tap it.
4. Locate Easy Attendance from the list of active subscriptions
5. On this screen you will see the status of your current subscription including the next billing date. You change change the active subscription between the available options by simply selecting the new option you wish to subscribe to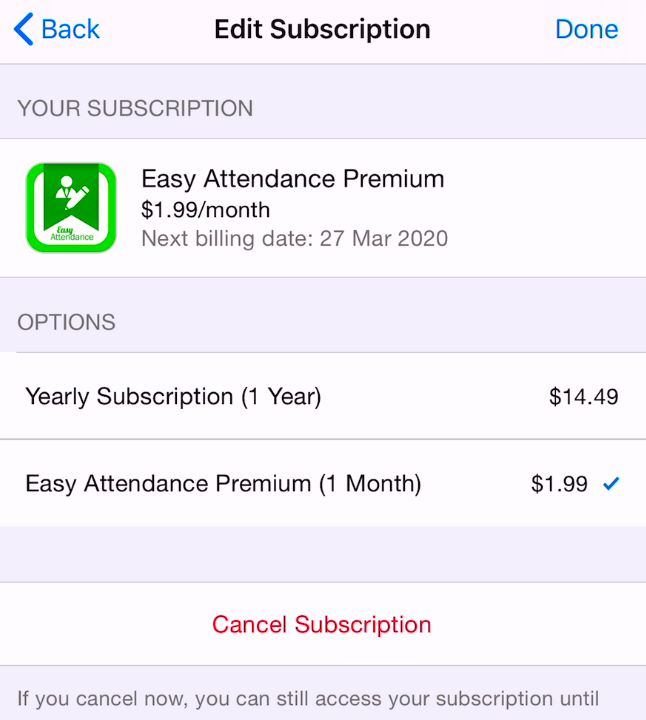 Once you make the selection Apple will ask you to confirm this change and you will now be billed on this given interval until you change again or cancel.