After you've captured attendance for a course/class you have the option to communicate a report for that course/class. Here's who you do this.
1. Follow the steps to capture attendance for your course/class (see here)
2. Once your attendance data has been captured you can select 'Communicate' from the top section of the page.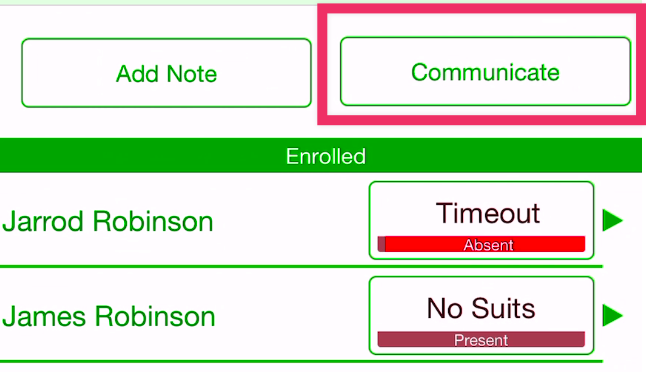 3. You now have the available options for sending reports.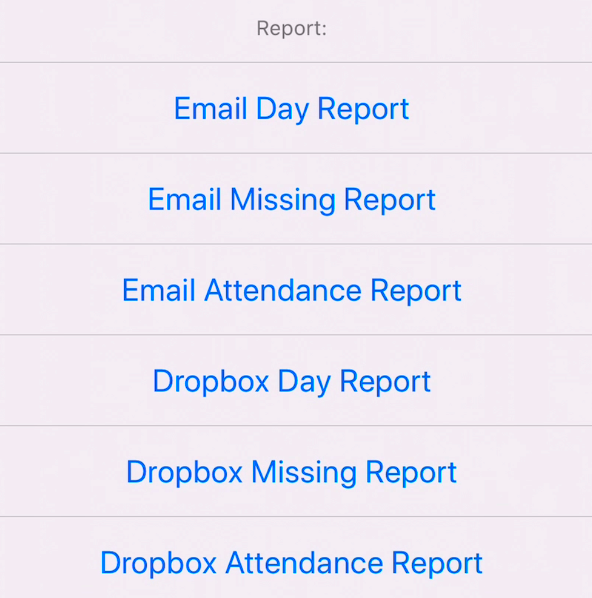 You can choose to email the reports or if you have Dropbox connected to Easy Attenance you can one tap sync these to your folders. An explanation and example format of each report is below;
Day Report
This report includes the full details of attendance data for the specific course/class. See example below