1. Select 'Report' from the Tab Bar menu

2.On this page you have the option to create reports for all courses or specific courses.
3. The first step is to to decide betweenall attendance records or those within a specific time period.
4. Once you have selected the time period you wish to use you can choose tap 'All courses' or tap the specific course/class you wish to produce the report for.
5. You will be presented with the following screen asking you what type of report you would like 'Full' or "Summary' and where you would like to save the report 'Email or Dropbox'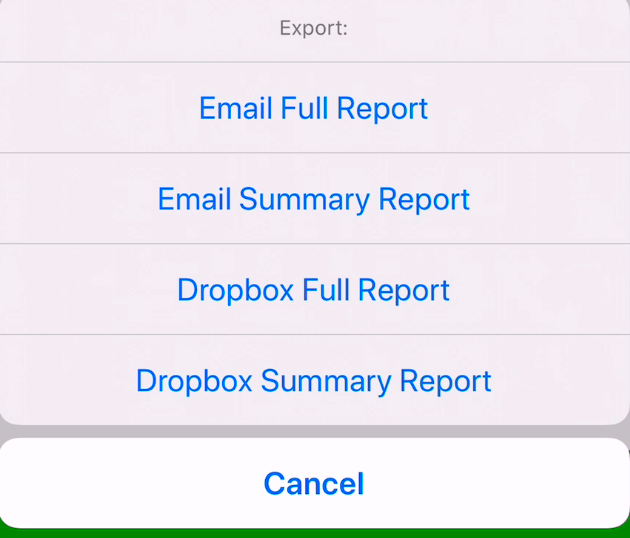 Note: In order to send email reports you need to have the native Apple mail app setup on your device. You can follow Apple's setup guide for this app here