1. Select 'Take' from the Tab bar menu.

2. Tap and open the course/class you wish to capture attendance for.
3. On this screen you will see a list of all previous attendance records for this course/class. To add a new one select 'Add Attendance'.

4. Use the date picker to scroll and find the respective date/time you wish to capture attendance records for, then press 'add'
5. This will add a blank attendance record to this course/class. To update the record with accurate data, you can open it from the list of attendance dates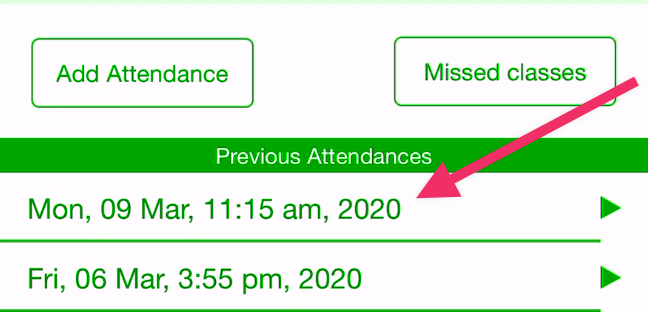 6. You can now update your attendance data by swiping the stauses right and left for each student enrolled in the specific course/class.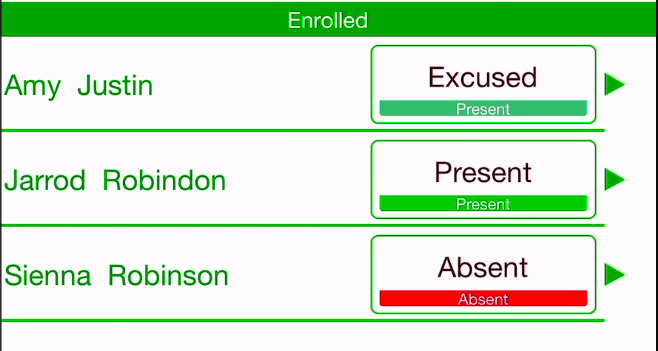 Once completed for each student, you can simply press 'back' button in the top left to save the current data.